About ORITAGE
The ORITAGE company was created to promote the quality and ancestral know-how inherited from Swiss jewellery craftsmen.
The exceptional jewellery on offer is the result of the perfect combination of noble materials and the inventiveness and creativity of our jewellery craftsmen. They are all made in Switzerland.
To guarantee exceptional quality, ORITAGE jewels are exclusively offered in precious materials with carefully selected natural stones.
For further information, the ORITAGE team is at your disposal either by telephone on +41(0)21/805.05.94 or by e-mail at SALES@ORITAGE.CH.
Our history
The ORITAGE adventure has its origins in the opening of the workshop of the jewellery craftsman Claude EQUEY in 1989.
Located in the commune of Gland, canton of Vaud, Switzerland, he makes jewellery using traditional techniques for private clients and major players in the Geneva jewellery industry.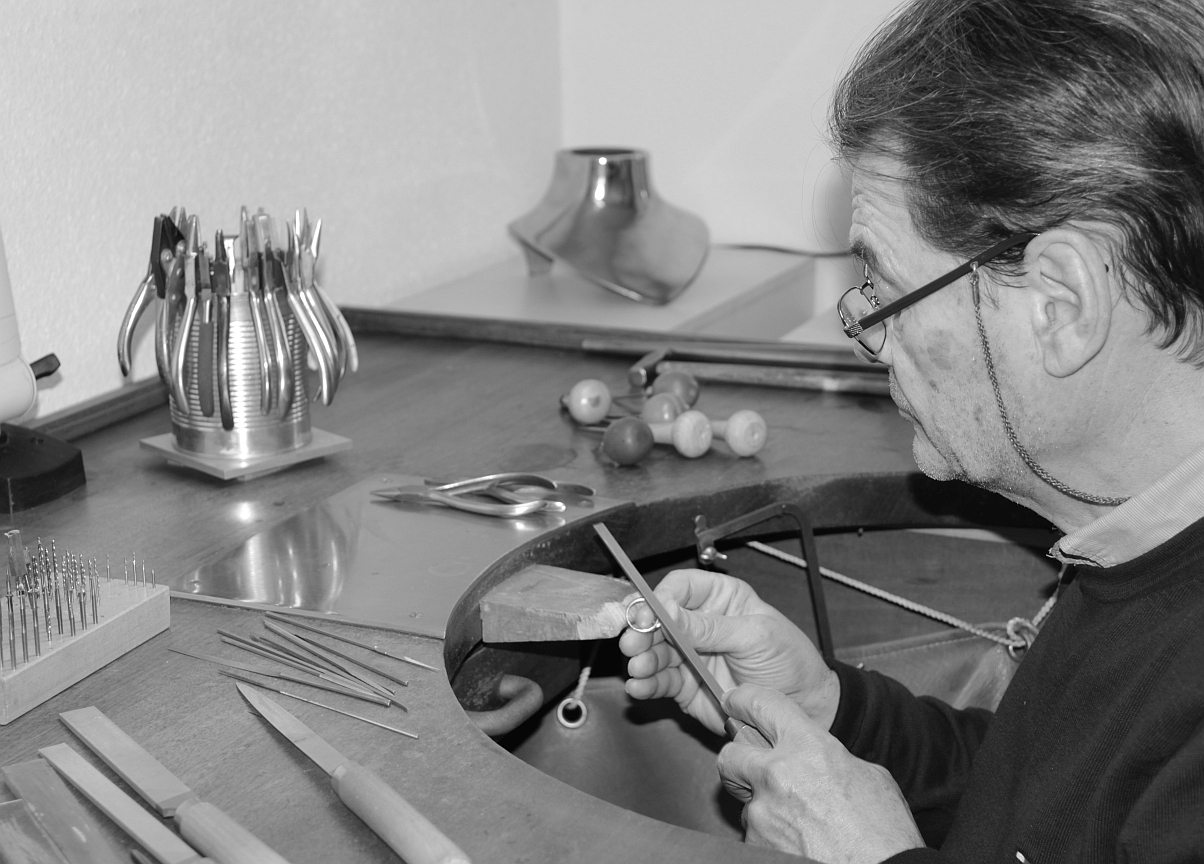 This passion for the arts of jewellery continues today in the family with the creation in 2020 of the company ORITAGE by Pascal EQUEY, his son, and François MENDELS. Based in Rolle, between Geneva and Lausanne, ORITAGE creates a direct link between jewellery craftsmen with original creations and their customers.
Claude EQUEY is the first of these craftsmen.
The original inspiration for ORITAGE, he has created exclusive collections presented here. Like all his creations, their styles combine precision of detail and elegance of form.